<! -- ========================== GROUP NAME ========================== ->
links
<! -- ========================== GROUP PEOPLE ========================== ->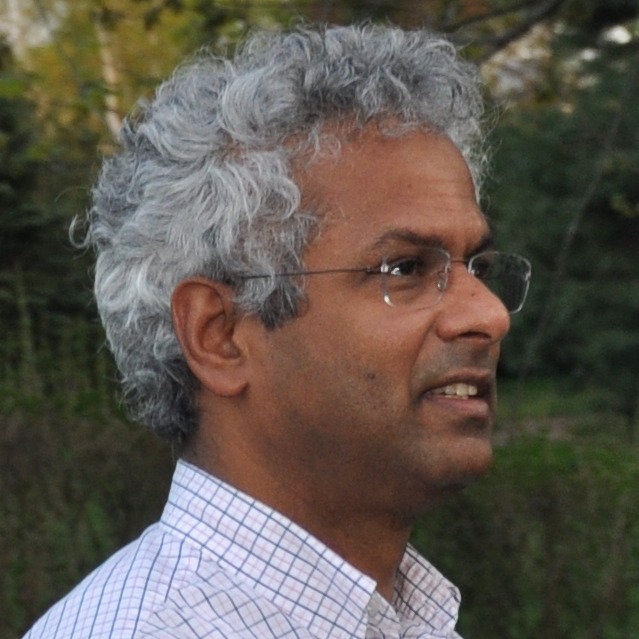 <! -- ========================== GROUP PAGES/TABS ========================== ->
Linux Watch - Impact
<! -- ========================== PAGE CONTENT ========================== ->
IBM's Linux Watch first provided the impetus for the adoption of Linux for mobile devices by demonstrating a dazzling array of functions not shown earlier even in much larger form factor devices. Shown publicly between 2000-2004, these functions included Bluetooth, Mobile IP V6, Mobile Web Services including payments, Session Initiation Protocol (SIP), Remote Controller, Voice recognition, Text to Speech Processing, Fingerprint based mobile authentication, Password Vaults, Photos, WAP Browser, Device Symbiosis, and more. Many of these functions have slowly become commonplace in all modern smartphones. Several innovations were made in hardware and software to reduce the power consumption of the watch. Articles describing a few CEOs introducing smart watches can be found here - Bill Gates 2003, Tim Cook 2014, Sundar Pichai 2014. Another article titled "Darwin, Linux, and Radiation," captures the significance of Linux running on wristwatches.
IBM and Consumer Direct Link (CDL) also built a secure PDA in 2002 leveraging the learnings from the Linux Watch project. The device functions of a PDA, Bluetooth wireless access, cellular telephone, and biometric fingerprint recognition, along with a security-oriented hardware/software architecture making it the world's first handheld wireless device with built-in biometric user authentication.
More than a dozen years later and to the present several commercially available watches gather inspiration and employ several of the paradigms that were first employed or demonstrated by the IBM Linux Watch from 2000-2004. Descriptions and pictures below show the similarities. Citations to patents are captured in US Patents. As one example, 1Password and Lastpass are instances of password managers now available on the Apple Watch. Enpass is an example of several password managers available on Android based smart watches. The Apple Watch can be used as a remote control for the iPhone for the phone, camera and music applications for example.
Apple Watch April 2015 onwards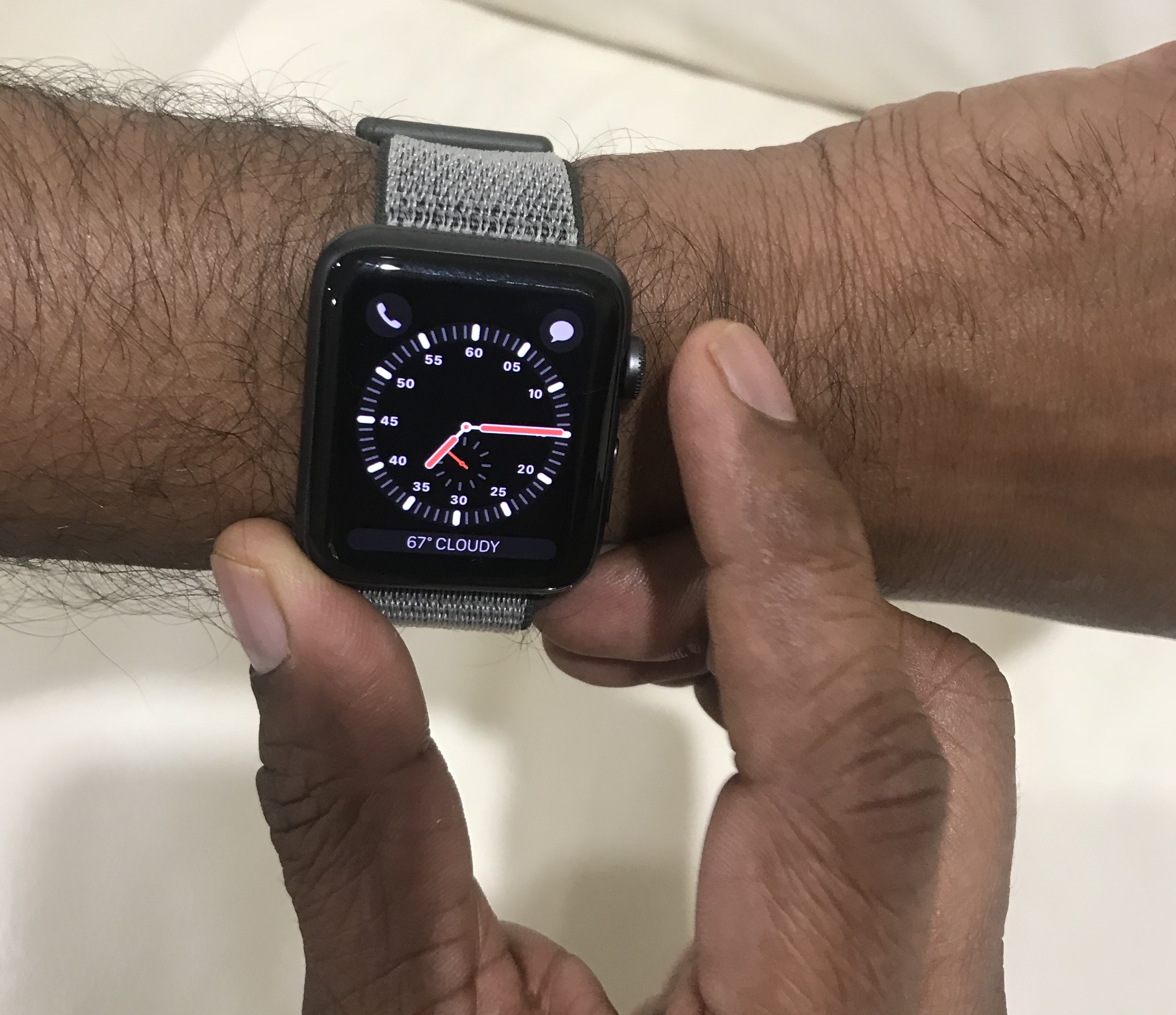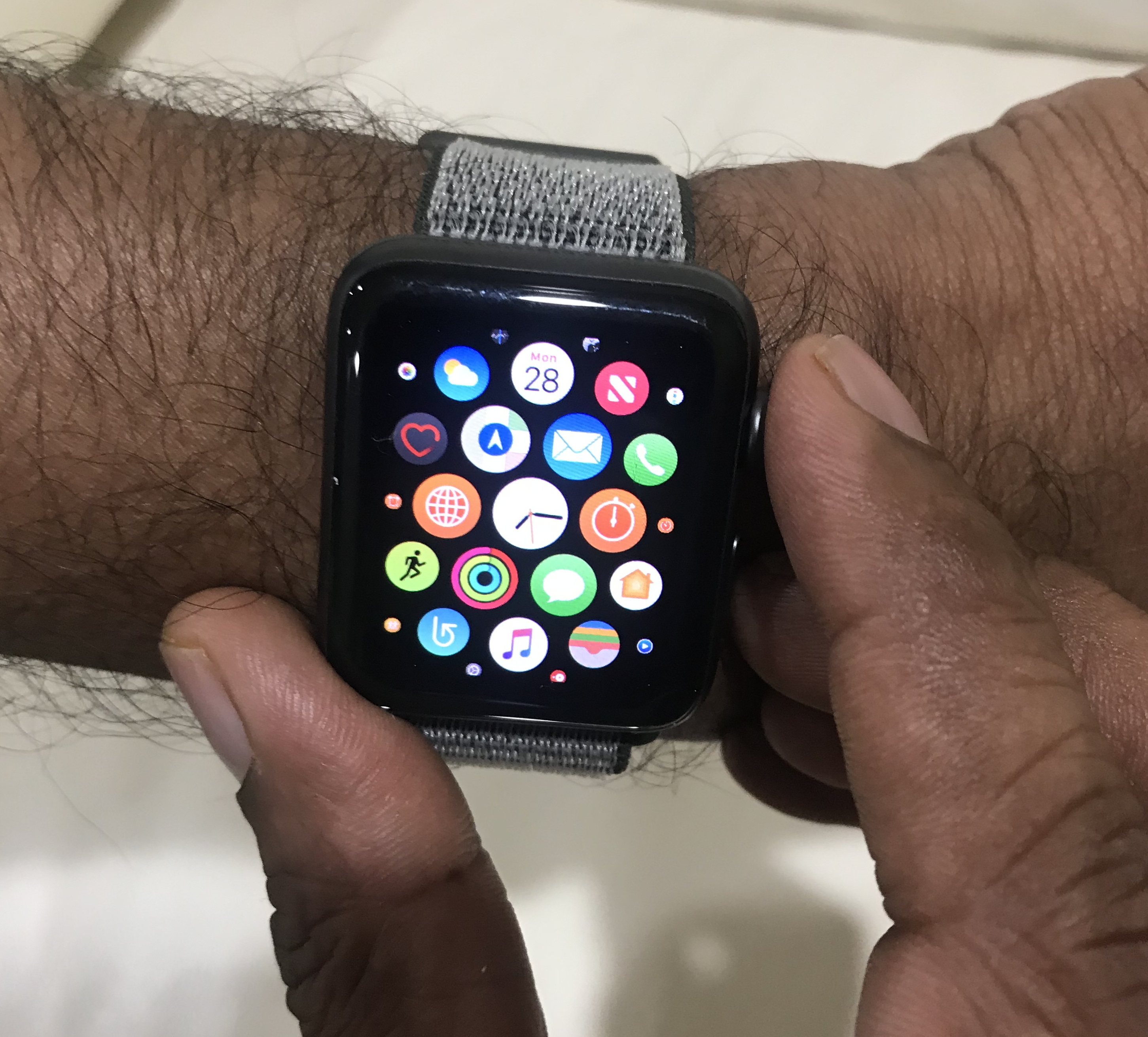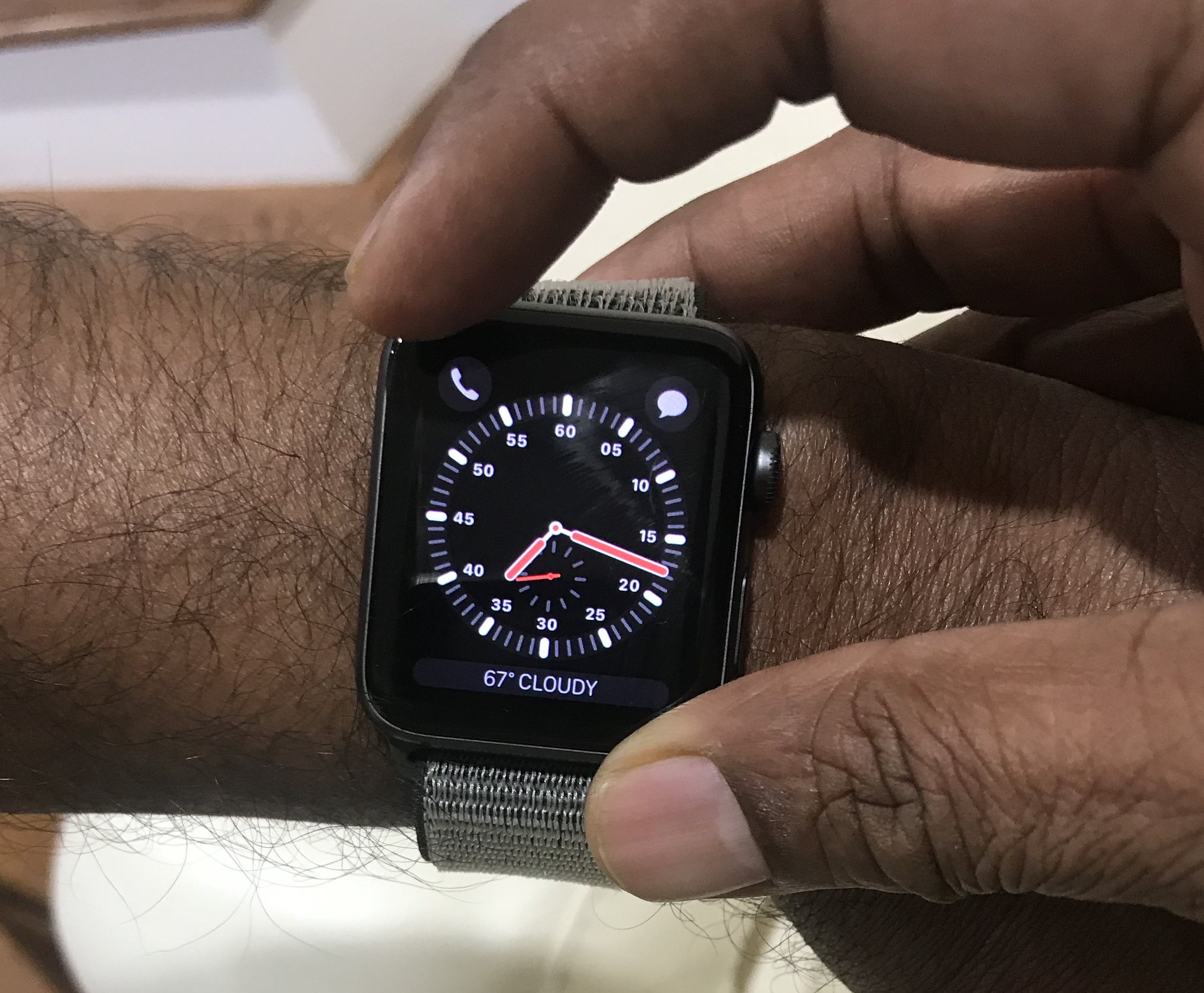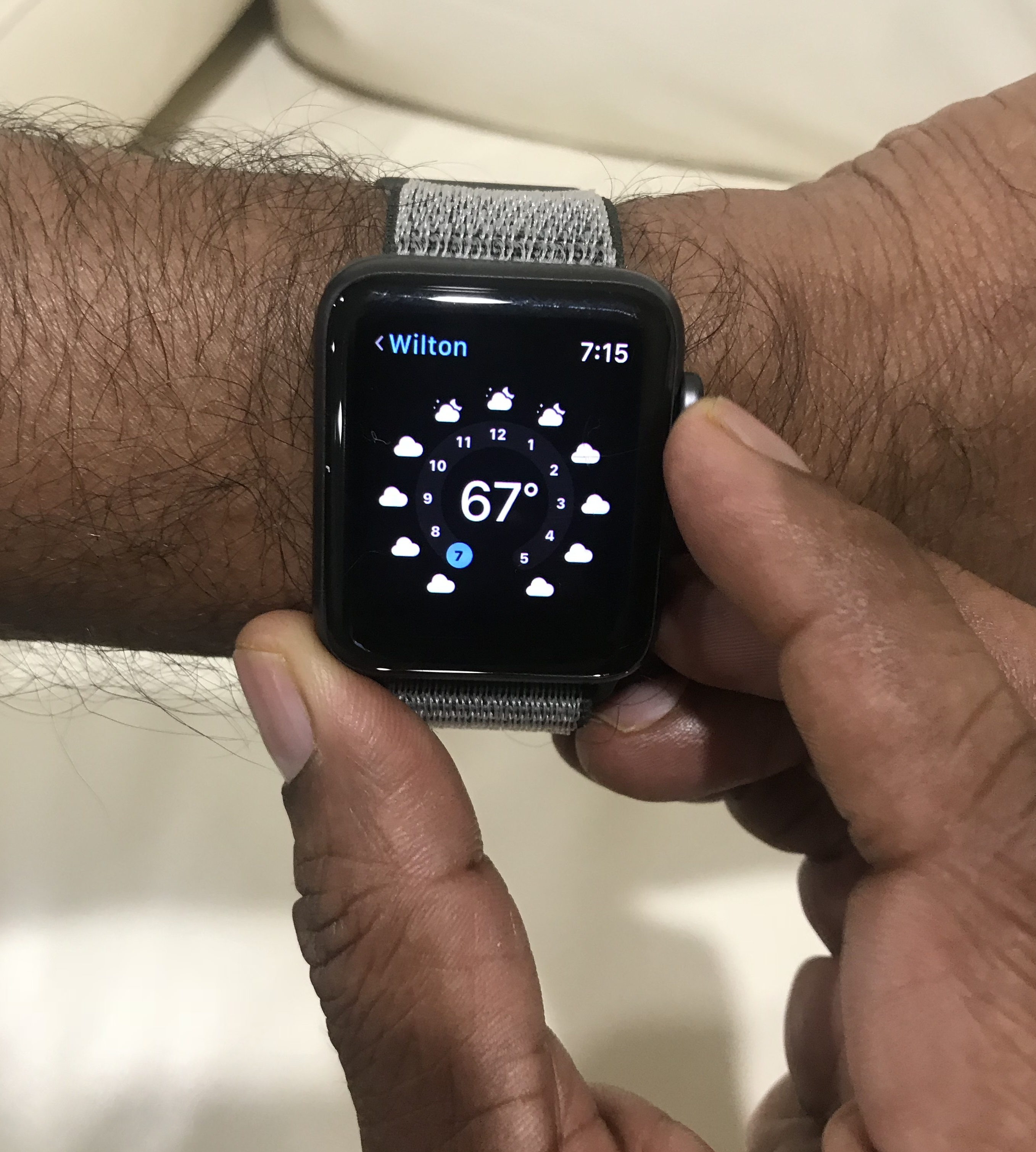 The Apple Watch uses a digital crown for input like the IBM-Citizen WatchPad 1.5. Similarly, the corners of the Apple Watch are used as input zones to quickly summon applications. The Apple Watch also uses the circular paradigm consistently used in the IBM WatchPad prototypes.
IBM's WatchPad Public Demonstrations 2000-2002

Linus Torvalds (center) and Bruce Perens (creator of Busy Box - right) stop by to see the Linux Watch - LinuxWorld Aug 2000.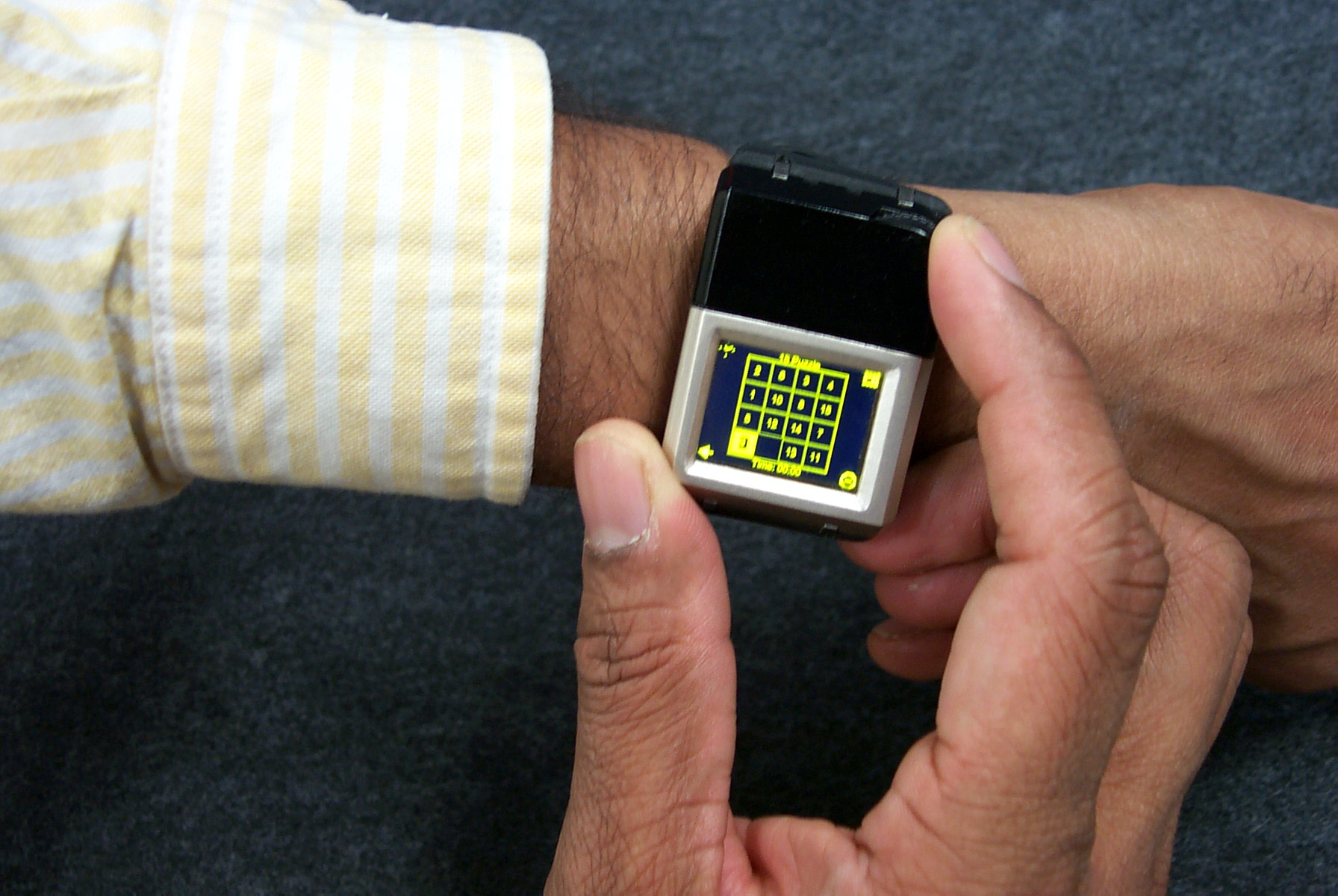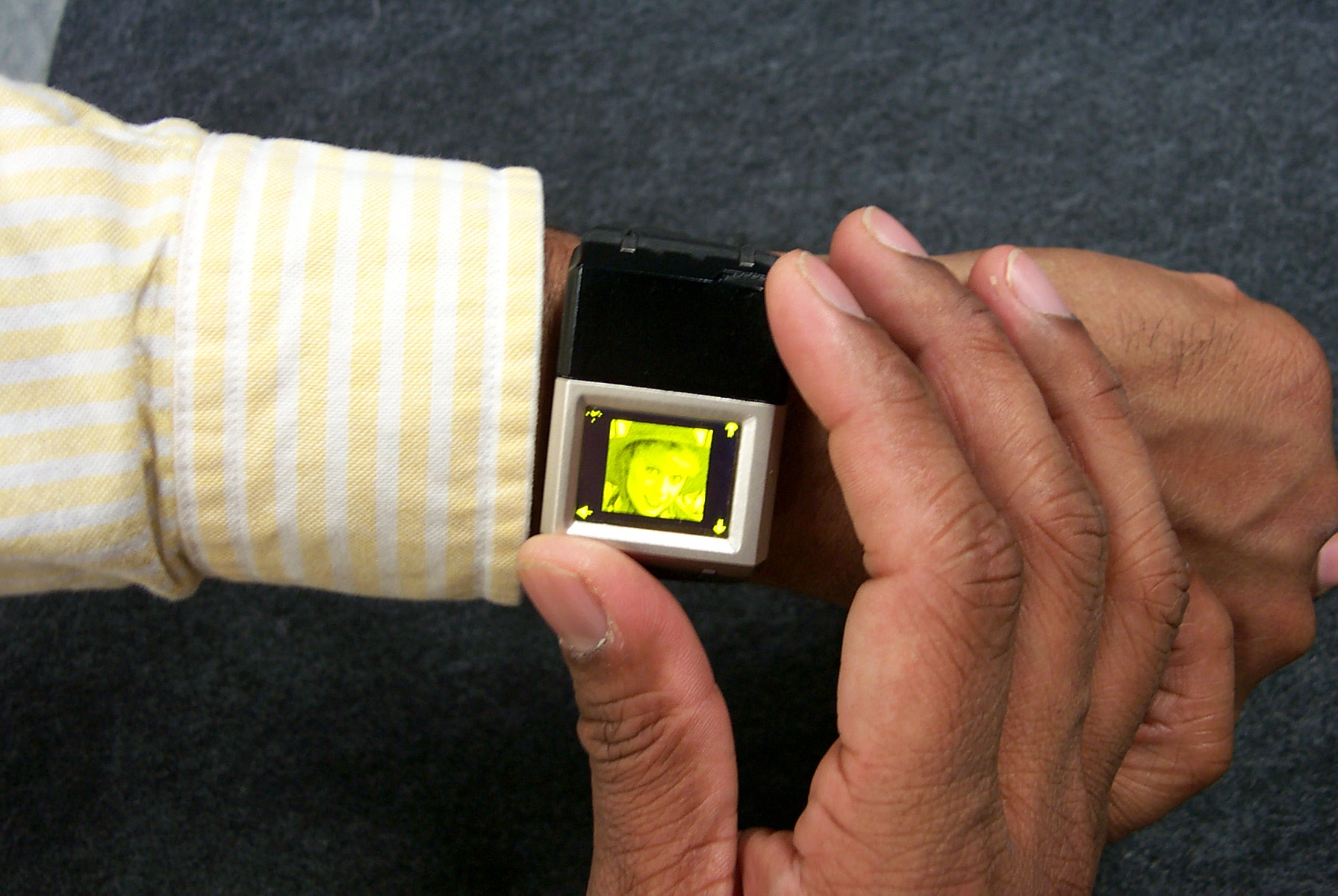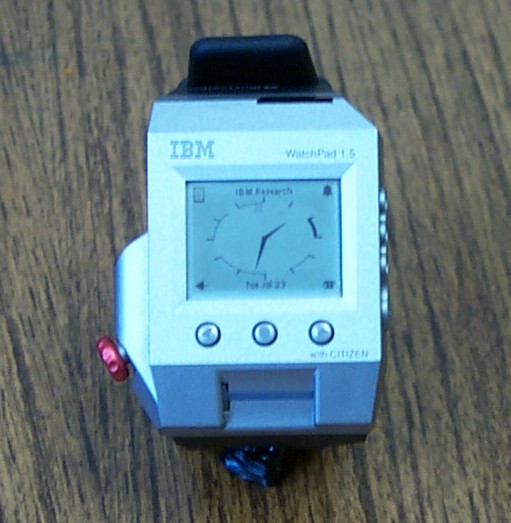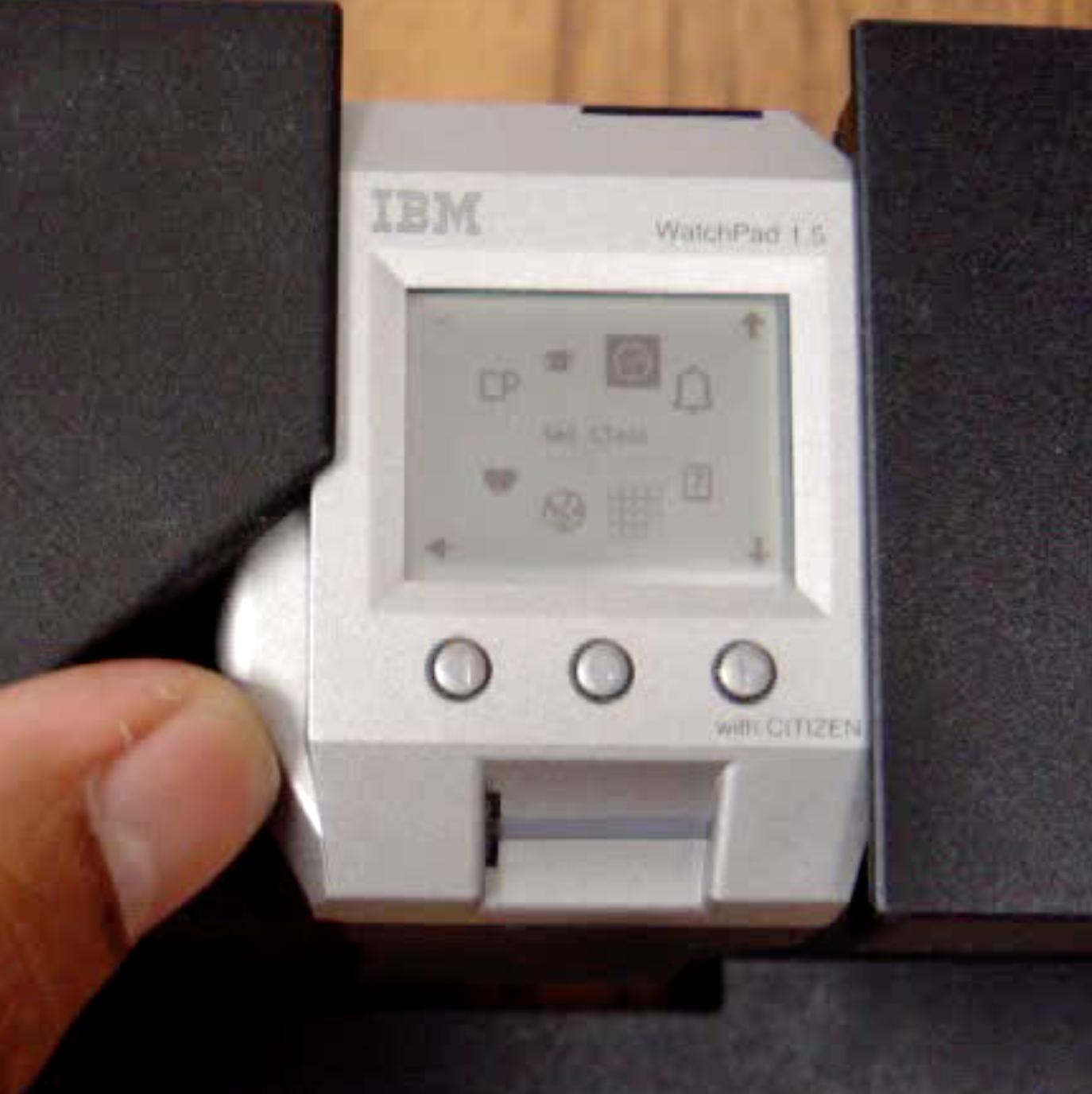 Samsung Android Wear (Wear OS) Gear S3
The Samsung Gear S3 Classic watch (see pictures below shown from the product manual) uses a rotating bezel to interface with the watch, similar to what was described in US Patent 6556222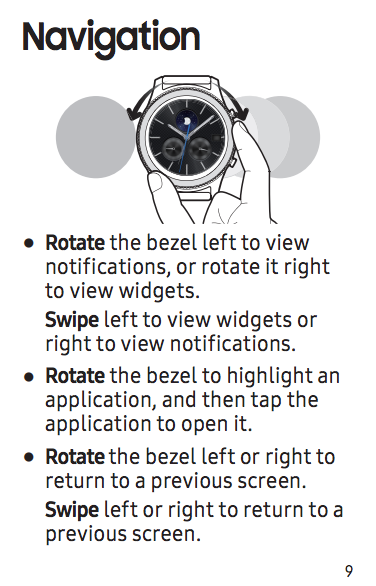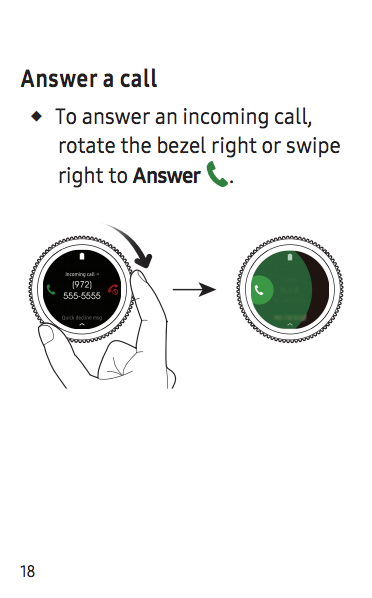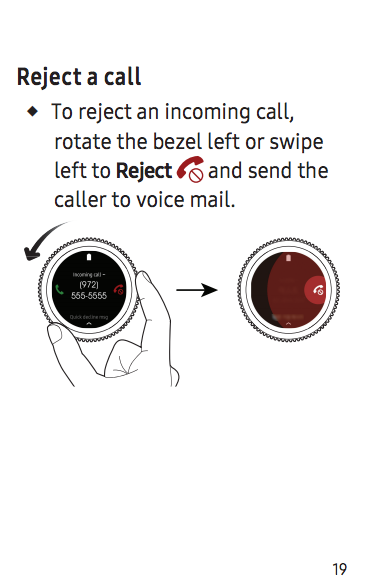 FOSSIL Q CONTROL
The Fossil Q Control watches use a touch sensitive bezel and circular navigation paradigm as described in the Linux Watch and in US Patent 6556222.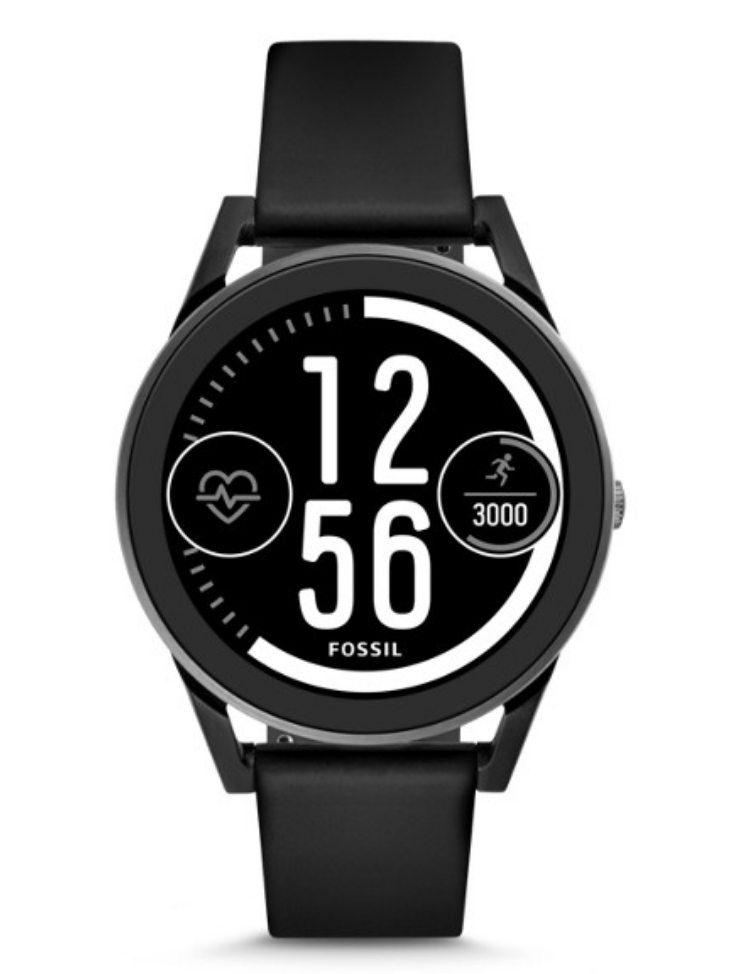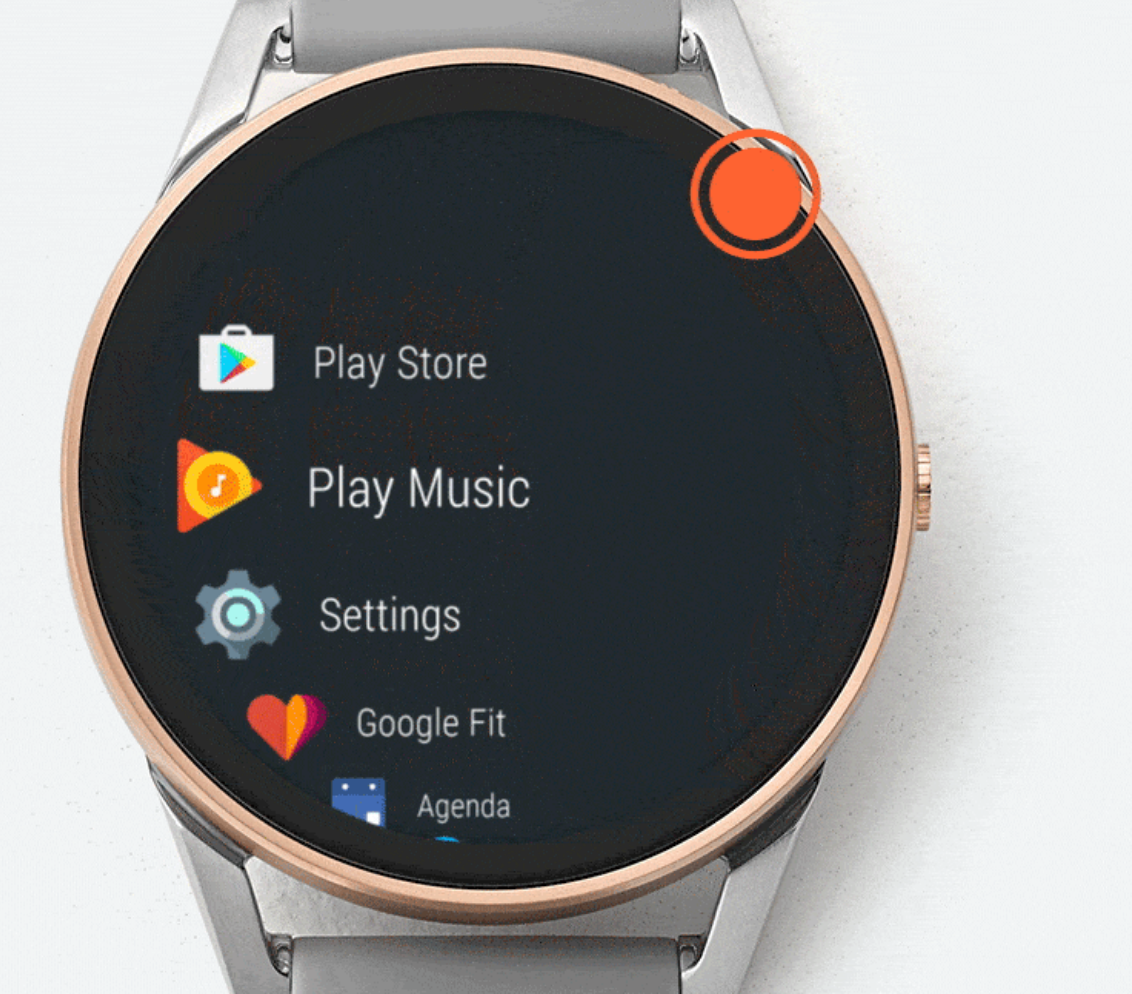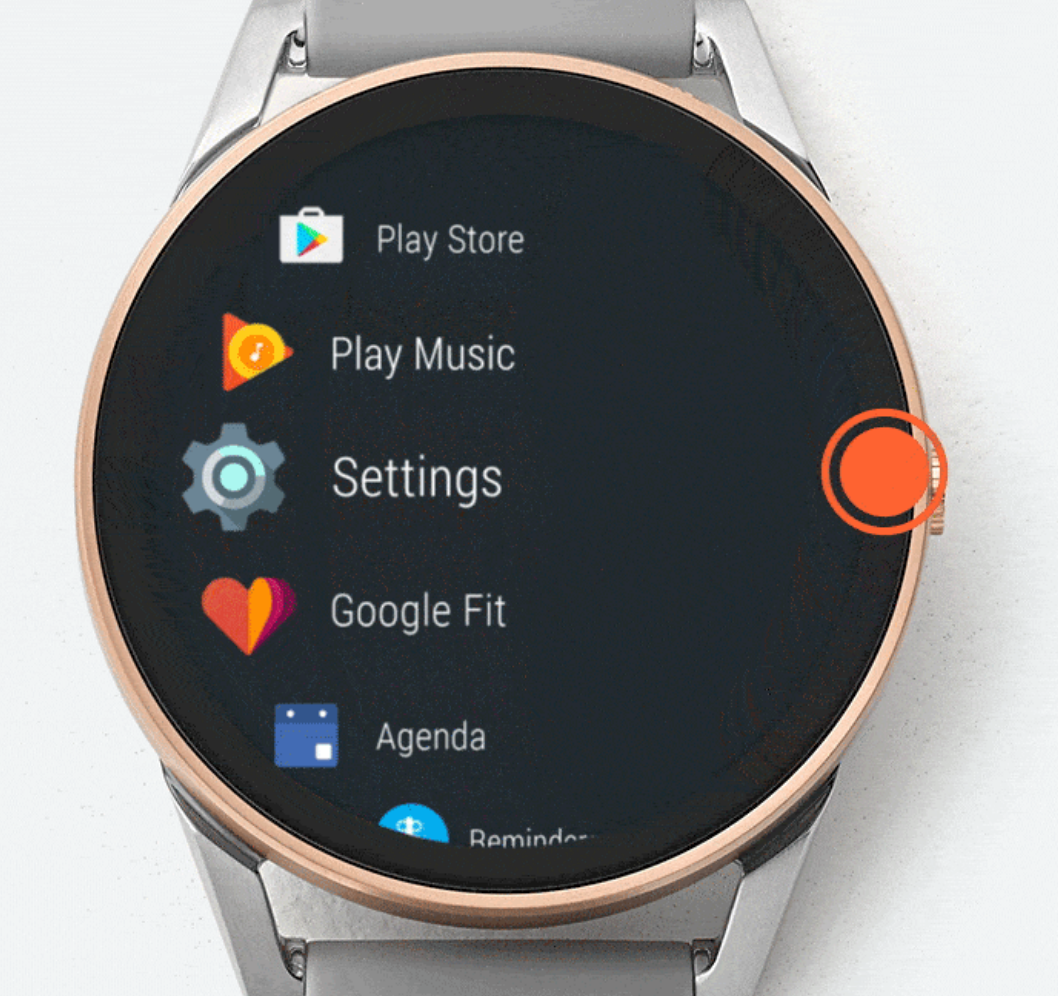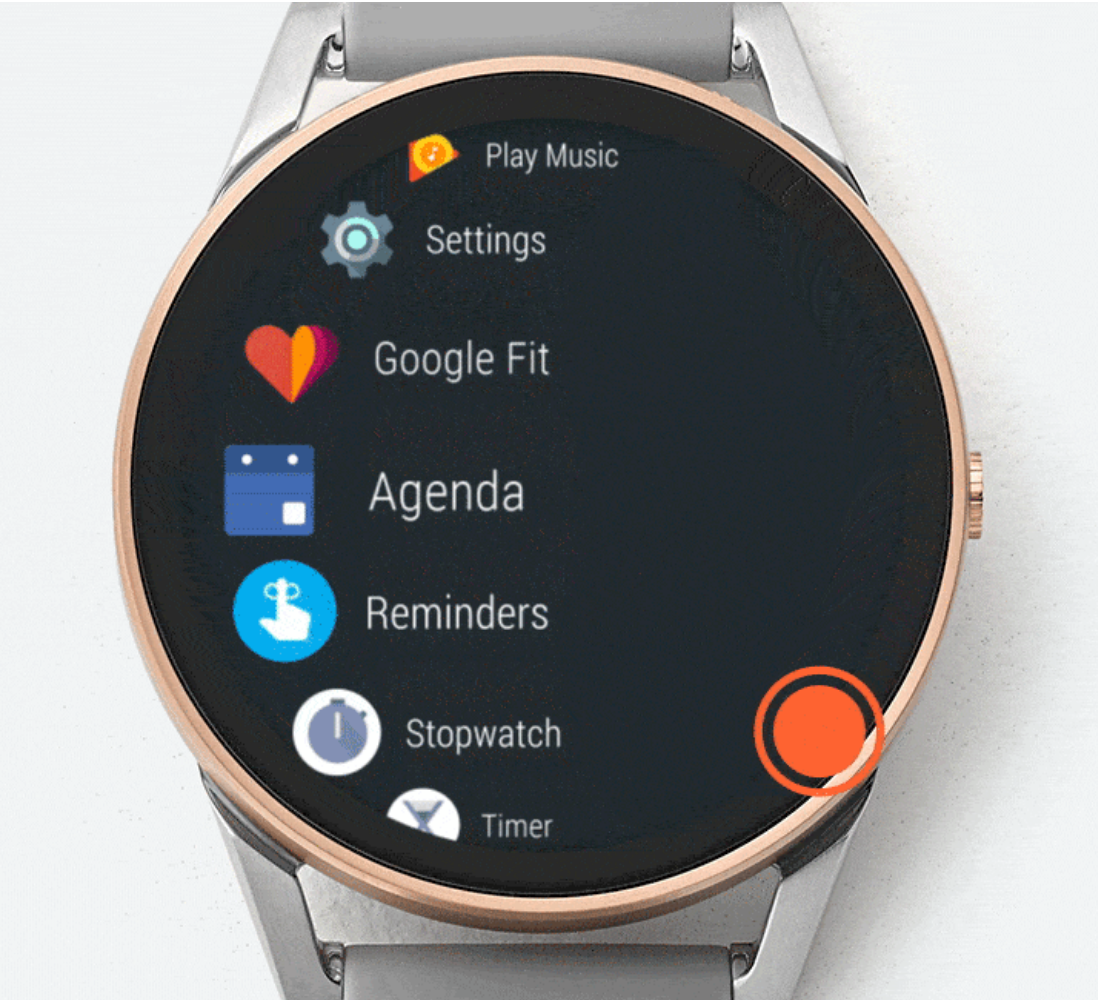 GARMIN Forerunner 405
The Garmin Forerunner 405 watches use a touch sensitive bezel and circular navigation paradigm similar to what is described in the Linux Watch and in US Patent 6556222.