<! -- ========================== GROUP NAME ========================== ->
links
<! -- ========================== GROUP PEOPLE ========================== ->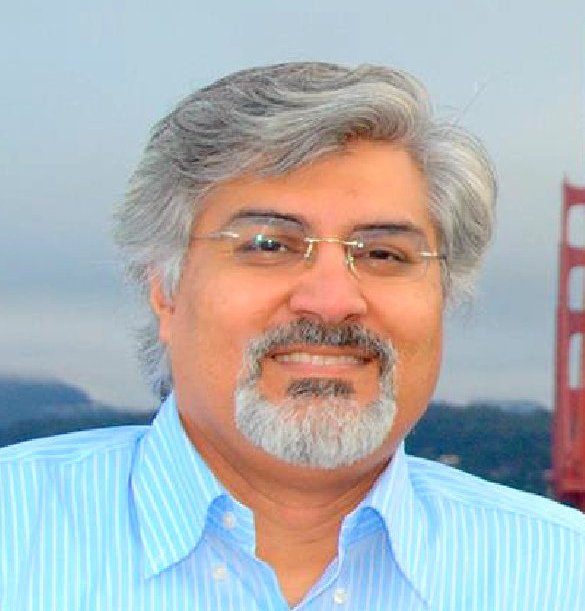 <! -- ========================== GROUP PAGES/TABS ========================== ->
Almaden Institute - 2008 : Innovating with Information
<! -- ========================== PAGE CONTENT ========================== ->
The Almaden Institute is held annually at IBM's Almaden Research Center in San Jose, California. The Institute brings together eminent, innovative thinkers from academia, government, industry, research labs and the media for an intellectually charged, stimulating and vigorous dialogue that addresses fundamental challenges at the very edge of science and technology.
---
All of the books in the world contain no more information than is broadcast as video in a single large American city in a single year. Not all bits have equal value.
Carl Sagan
---
I'm not dumb. I just have a command of thoroughly useless information.
Calvin of Calvin & Hobbs, Bill Watterson
---
As a general rule the most successful man in life is the man who has the best information.
Benjamin Disraeli
---
More and more, companies are seeking new ways to innovate with information. Information is potentially valuable, but how do we unlock that potential in practice? Over the past decade, globalization has removed many of the barriers of business, enabling anyone, anywhere to do the business they choose, placing a higher premium on specialization and collaboration, both of which depend on easy access to information. With the ever-growing proliferation of sensors in all aspects of the environment from RFID tags to GPS to motion detectors and nanosensors, there is tremendously more information available to manage and analyze. What increased insight and innovation can be gained from these new sources of data? At the same time, patent applications have exploded in the U.S. and across the globe. It is imperative to effectively manage and mine Intellectual Property to better leverage IP assets and improve overall patent quality.
In recent years, the ability to capture, analyze and expose new and different types of information has altered economic and social outcomes both positively and negatively. For example, access to information has increased the quality of healthcare through improved diagnostics and more customized, targeted treatment options, but it has also permitted financial markets to create new, more targeted financial instruments such as sub-prime mortgages. Enterprises continue to demand more value to correspond to the greater availability of information. How will this value be realized?
The Institute will endeavor to construct a collective bird's eye view both of the state of the art of information innovation today as well as exploring where tomorrow's innovations may come from. The goal of the Almaden Institute is to explore information innovation challenges and in the process to identify new research opportunities for the benefit of business and society.
The 2008 Almaden Institute on Innovating with Information aims to explore the following topics and more:
Life on an Instrumented Planet
Smart Services and the Information Evolution
Intellectual Property: A Strategic and Information Service Dilemma
Asymmetric Information: Spanning the Information Chasm
The Institute format is designed to facilitate and foster discussion, debate, interaction, and networking. For more information about the 2008 Almaden Institute: Innovating with Information, please send a note to: alminst@us.ibm.com..
Agenda
The 2008 Almaden Institute: Innovating with Information.

Key Topic Areas:

Life on an Instrumented Planet
Smart Services and the Information Evolution
Asymmetric Information: Spanning the Information Chasm
Intellectual Property: A Strategic and Information Service Dilemma

Wednesday, May 7, 2008
8:00

Registration
Almaden Lobby
8:15 - 8:45

Continental Breakfast
Auditorium servery
8:50 - 9:10

2008 Almaden Institute Kickoff
Presentation:
Video: 32Mb WMV file
Dr. Mark Dean - IBM
Dr. Jim Spohrer - IBM


Morning Session Chair
Dr. Shankar Shastry
University of California, Berkeley
9:10 - 10:10

Keynote: Day 1: Innovation, components and complements
Presentation:
Video: 175Mb WMV file
Dr. Hal Varian
Google
10:10 -10:30

Conversation with Refreshments
Auditorium Servery
10:30-11:15

Instrumenting the Planet for Intelligence: from Blue Sky to Business Impact
Presentation:
Video: 85Mb WMV file
Dr. Kristofer Pister
University of California, Berkeley; Dust Networks
11:15 - 12:00

Stream Computing: A New Paradigm to Gain Insights and Value
Presentation:
Video: 88Mb WMV file
Dr. Nagui Halim
IBM
12:00 - 1:00

Lunch
J2-609


Afternoon Session Chair
Dr. Paul Wright
University of California, Berkeley
1:00 - 1:45

Five Steps to Heaven: A Customer Perspective
Presentation:
Dr. Ian Jennions
Rolls Royce
1:45 - 2:30

The Business Value of Using Sensors and Their Information for an Energy Company
Presentation:
Video: img alt="View Video recording of talk" src="http://www.almaden.ibm.com/institute/2008/images/video.jpg"> 99Mb WMV file
Dr. Atul Arya
BP
2:30 - 3:00

Conversation with refreshments
Auditorium servery
3:00-3:45

Adding Value to Information via Analytics
Presentation:
Video: 79Mb WMV file
Dr. Brenda Dietrich
IBM
3:45 - 4:30

Evolving Offers in an Instrumented Economy
Presentation: Download Presentation
Video: 85Mb WMV file
Christopher Meyer
Monitor Networks
4:30 - 5:30

An Exploration Panel: Value Innovation Through Information Insights from a Cross Section of Thinkers and Audience Participation
Presentation:
Video: 172Mb WMV file
Moderator: Christopher Meyer
Monitor Networks
5:30

Wine Tasting, Reception and Banquet Dinner
Dinner Topic: "Is there Music in the Air?"
Video: 84Mb WMV file
Almaden Cafeteria
Dr. Greg Niemeyer
University of California, Berkeley

Thursday, May 8, 2008
8:15 - 9:00

Continental Breakfast
Auditorium servery
9:00 - 9:10

Opening Remarks - Perspectives
Presentation:
Video: 51Mb WMV file
Dr. Martin Fleming
IBM


Morning Session Chair
Dr. Dharmendra Modha
IBM
9:10 - 10:10

Keynote Day 2: Using High Performance Computing to Drive Innovation and Knowledge Discovery from Petascale Data
Presentation:
Video: 152Mb WMV file
Dr. Horst Simon
Lawrence Berkeley National Laboratory
10:10 -10:30

Conversation with refreshments
Auditorium servery
10:30-11:15

Serving the Next Billion: How Information Can Drive New Opportunities in Africa
Presentation:
Video: 128Mb WMV file
Dr. Mark Dean
IBM
11:15 - 12:00

New Consumer Data Revolution - Pay or Be Paid
Presentation: Download Presentation
Video: 108Mb WMV file
Dr. Andreas Weigend
Independent Consultant
12:00-1:00

Lunch
J2-609


Afternoon Session Chair
Dr. Laura Haas
IBM
1:00 - 1:45

The Need for Balance: Intellectual Property and Innovation
Presentation:
Video: 94Mb WMV file
Manny Schecter, J.D.
IBM
1:45 - 2:30

Patent Analytics: Turning Unstructured Information into Value
Jeff Presentation:
Scott Presentation:
Video: 124Mb WMV file
Dr. Jeff Kreulen - IBM
Scott Spangler - IBM
2:30 - 3:00

Conversation with Refreshments
Auditorium Servery
3:00 - 3:45

Markets for Technology/Information vs. Settlement of Nuisance Suits: Patent Reform and Public Policy
Presentation:
Video: 131Mb WMV file
Robert Merges, J.D., J.S.D.
University of California, Berkeley
3:45 - 4:30

Privacy: A Natural Resource to be Conserved
Presentation: Download Presentation
Video: 64Mb WMV file
Dr. Cynthia Dwork
Microsoft
4:30 - 5:15

Concluding Exploration: Information, Insight and Innovation - The Next Frontier
Presentation:
Video: 90Mb WMV file
Dr. Jim Spohrer
IBM
5:15 - 5:30

Closing Remarks and Where We Go From Here
Presentation: Download Presentation
Video: 20Mb WMV file
Dr. Moidin Mohiuddin
IBM