<! -- ========================== GROUP NAME ========================== ->
links
<! -- ========================== GROUP PEOPLE ========================== ->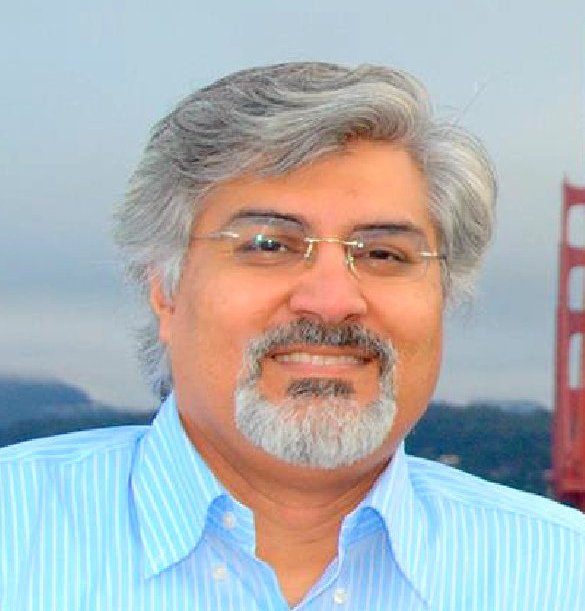 <! -- ========================== GROUP PAGES/TABS ========================== ->
Almaden Institute - 2009 : Scalable Energy Storage: Beyond Lithium Ion
<! -- ========================== PAGE CONTENT ========================== ->
Big batteries that can store electricity for transportation and wind and solar generation are the indispensable enablers of the Energy Internet of the future.
Thomas L. Friedman
---
The world is poised to enter a new era of energy based on smart electricity distribution and use of renewable sources. High density energy storage technologies, scalable over a wide range of sizes, are emerging as the greatest game changer. But they also present the biggest technical challenges.
Many renewable energy sources, such as wind and solar power, fluctuate continuously, yet society requires a steady, dependable supply of electrical energy. The solution is the development of a grid-scale, efficient, and affordable electrical energy storage network, where energy can be locally stored and distributed in anticipation of supply and demand. This would completely revolutionize the electrical utility business and will prepare it to support widespread use of electric cars.
Currently, the vast majority of the world's oil is burned for transportation uses. Scalable energy storage, deployed in the grid and powering long range all-electric vehicles, can eliminate most of the need to import oil. This has immense geopolitical, ecological and societal implications.
While scalable energy storage is critical to solving our biggest energy problems, progress has been slow. There are no fundamental scientific obstacles to creating batteries with ten times the energy content - for a given weight - of the best current batteries.
Creating such powerful energy storage devices is a difficult problem. Given the enormous growth of supercomputing power, coupled with new tools in nanotechnology, the time is right to greatly accelerate progress. Petaflop-scale supercomputers enable ab-initio modeling of complex chemical systems for electrolytes, catalysts and electrodes. Experimental studies will lead to new nanostructured surfaces, catalysts and membranes.
The goal of the Almaden Institute is to catalyze long-term, concerted efforts to create rechargeable next-generation batteries with ten times higher energy density, compared to the best current Lithium-ion batteries.
Speakers include Nobel Laureate and energy expert Professor Burton Richter, Marc Tarpenning, co-founder of Tesla Motors and Professor Daniel Sperling, author of 2 Billion Cars. Leading experts from academia, government laboratories and industry will give overviews of the current state of the art and discuss their research into next-generation battery technologies and the evolution of energy storage. A panel session will focus on US government funding for energy storage research.
---
The Almaden Institute is held annually at IBM's Almaden Research Center in San Jose, California. The Institute brings together eminent, innovative thinkers from academia, government, industry, research labs and the media for an intellectually charged, stimulating and vigorous dialogue that addresses fundamental challenges at the very edge of science and technology.
The Institute format is designed to facilitate and foster discussion, debate, interaction, and networking. For more information about the 2009 Almaden Institute, please send a note to:alminst@us.ibm.com.
Agenda
Wednesday, August 26, 2009
7:30 - 8:00 am
Continental Breakfast
Auditorium servery
8:00 - 8:10 am
Opening Remarks
Josephine Cheng
IBM Fellow and Vice President Almaden Research Center
8:10 - 8:30 am

Why Energy Storage Matters
Presentation:

Winfried Wilcke
IBM, Conference Chairman
8:30 - 9:30 am

Surviving Two Billion Cars: The Urgent Need to Transform Vehicles, Fuels, and Mobility around the Globe
Presentation:

Daniel Sperling
Author, Two Billion Cars
9:30 - 10:00 am

Conversation and refreshments
Auditorium servery
10:00 - 10:50 am

Energy, Emissions, and Transportation:
A Look into the Future
Presentation:

Burton Richter
Stanford, Nobel Laureate
10:50 - 11:40 am

The Importance of Energy Storage in Automotive Applications
Presentation:

Ted Miller
Sr. Manager, Ford Research
11:40 - 1:00 pm

Lunch Buffet - pickup
Room J2-109
1:00 - 1:50 pm

Summary Overview of Basic Research Needs for Electrical Energy Storage
Hector Abruña
Cornell University
1:50 - 2:40 pm

Lithium-ion Batteries - Challenges and Opportunities in an Evolving Lithium Economy
Presentation:

Michael Thackeray
Argonne National Lab
2:40 - 3:10 pm

Conversation and Refreshments
Auditorium Servery
3:10 - 4:00 pm

The Next Generation of Safer, Higher Specific Energy Lithium Cells
Presentation:

Elton Cairns
University of California Berkeley
4:00 - 4:50 pm

Challenges of Lithium-Sulfur and Lithium/Air Cells: Old Chemistry, New Advances
Presentation:

Linda Nazar
University of Waterloo
4:50 - 5:00 pm

Announcements
5:00 - 6:00 pm

Tours of Almaden Research Center
6:00 pm

Wine and Hors d'oeuvres Reception
Almaden - West Patio
Thursday, August 27, 2009
7:30 - 8:00 am

Continental Breakfast
Auditorium servery
8:00 - 8:10 am

Opening Remarks - Announcements
Carl Larson
IBM, Manager
Nanoscale Fabrication
8:10 - 9:10 am

Electric Cars are the Solution and how we Started Tesla Motors to Prove It
Presentation:

Marc Tarpenning
Co-founder, Tesla Motors
9:10 - 10:10 am

The Lithium/Air Battery
Presentation:

Peter Bruce
Saint Andrews University
10:10 - 10:40 am

Conversation and Refreshments
Auditorium Servery
10:40 - 11:30 am

Lithium Insertion Materials for Advanced Lithium-Ion Batteries
Presentation:

Tsutomo Ohzuku
Osaka City University
11:30 - 12:50 pm

Lunch Buffet - pickup
Room J2-609
12:50 - 1:40 pm

Electrically Rechargeable Metal-air Batteries Compared to Advanced Lithium-ion Batteries
Presentation:

Jeff Dahn
Dalhousie University
1:40 - 2:30 pm

How to Develop Post Lithium-ion Batteries Based on New Concepts
Presentation:

Haoshen Zhou
AIST Japan
2:30 - 3:00 pm

Conversation and Refreshments
Auditorium Servery
3:00 - 3:50 pm

Lithium/Air Semi-Fuel Cells: High Energy Density Batteries based on Lithium Metal Electrodes
Presentation:

Steven Visco
Co-founder, VP Polyplus
3:50 - 5:20 pm

Panel Discussion
Scalable Energy Storage:
From Research to Practice

Presentation:


Presentation:


Presentation:




Presentation:

Winfried Wilcke
Moderator


Peter Bruce
Saint Andrews University

Chet Sandberg
Altair Nano

Venkat Srinivasan
Lawrence Berkeley National Lab

J.B Straubel
Tesla Motors

John Vetrano
U.S. Dept. of Energy

5:20 - 5:30 pm

Closing Remarks
Winfried Wilcke
IBM, Conference Chairman