<! -- ========================== GROUP NAME ========================== ->
links
<! -- ========================== GROUP PEOPLE ========================== ->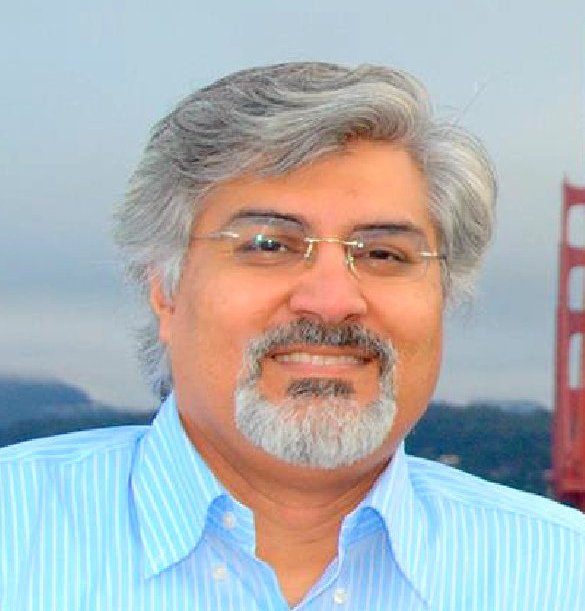 <! -- ========================== GROUP PAGES/TABS ========================== ->
Almaden Institute - 2010 : Smarter Health through Modeling and Simulation
<! -- ========================== PAGE CONTENT ========================== ->
The health of any nation is a complex system of systems - changes in agriculture, transportation, economics, family life, medical practices, and many other things can have a profound effect on population health and on overall health costs. Decisions that policy makers and health professionals make about investment in prevention and treatment programs for healthcare can lead to many complex system interactions and outcomes. For example, the treatment of chronic disease presents issues that the health sector alone cannot address. Problems such as obesity reflect cultural, social, educational, political, and economic conditions, as well as policies, practices, costs, and prices in a wide range of industries as diverse as advertising, transportation, agriculture, insurance, and more.
Today, policy-level investment decisions are frequently made based on data and models of individual systems in isolation. Yet, it is becoming increasingly important to take into account a broad range of concerns in health decision making - it is becoming technically possible to analyze, simulate, and model large and complex system interactions. But doing this raises substantial technical problems and substantial human problems. And it requires stakeholders from many different places and disciplines to work together - including those in government, industry, academia, non-profits, public policy, economics, medicine, and modeling, to name just a few.
The Almaden Institute 2010, which will be held April 28-29, 2010 will bring together experts from all these diverse domains to establish conversations and connections that will drive ecosystem-wide, fact-based, and scientifically sound decision making about health.
See the agenda for presentations and videos. All the videos will be available on the IBM Research - Almaden channel on YouTube.
We also invite you to join the conversation about the Almaden Institute on Twitter and IBM's Smarter Planet Blog. Please use the event hashtag #AI10 on Twitter and read commentary about the Institute at http://asmarterplanet.com/.
The Almaden Institute is held annually at IBM Research - Almaden in San Jose, California. The Institute brings together eminent, innovative thinkers from academia, government, industry, research labs, and the media for an intellectually charged, stimulating and vigorous discussion that addresses fundamental challenges at the very edge of science and technology. Previous topics include privacy, the future of work, cognitive computing, complexity, and energy storage.
The Institute format is designed to facilitate and foster discussion, debate, interaction, and networking. It is an invitation-only event. The agenda will be posted soon. For more information, contact one of the co-chairs, Paul Maglio or Pat Selinger.
Agenda
Wednesday, April 28, 2010
8:00 - 8:45

Continental Breakfast
Auditorium servery
8:45 - 9:00

Welcome
Robert J. T. Morris
Vice President, Service Research
IBM Research - Watson
9:00 - 10:00


A Banquet of Consequences: Management Flight Simulators for Climate Change Policy

John D. Sterman
Jay W. Forrester Professor of Management
Professor of Engineering Systems
Director, System Dynamics Group
MIT Sloan School of Management
10:00 - 11:00


IBM the Employer: Moving Healthcare Markets Through Innovation

Martin J. Sepulveda
IBM Fellow and Vice President
Integrated Health Services, IBM Corporation
11:00 - 11:30

Networking and refreshments
Auditorium servery
11:30 - 12:30


Modeling and Simulation in Public Health

Margaret Brandeau
Professor
Department of Management, Science, and Engineering
Stanford University
12:30 - 1:00


A Conversation with Morris Collen

Morris Collen
Director Emeritus, Division of Research
Kaiser Permanente Medical Care Program
Marion J. Ball (Discussant)
Senior Advisor, Healthcare and Life Sciences Institute, IBM Research
Professor Emerita, Johns Hopkins University
1:00 - 2:15

Lunch
J2-609
2:15 - 3:15


Vermont Blueprint for Health: Building a Foundation for Integrated Health Services

Craig A. Jones
Director, Vermont Blueprint for Health
State of Vermont
3:15 - 4:15


Agent-Based Computational Modeling and Public Health

Ross A. Hammond
Senior Fellow
Economic Studies Program
The Brookings Institution
4:15 - 4:45

Networking and refreshments
Auditorium servery
4:45 - 6:00


Panel
Would You Trust Models with Your Health?

Sally Brailsford
Professor of Management Science
School of Management
University of Southampton
John Fontanesi
Professor, School of Medicine
Director, Center for Management Science in Health
University of California, San Diego
Patricia L. Mabry
Senior Advisor
Office of Behavioral and Social Sciences Research
National Institutes of Health
Paul P. Maglio (Moderator)
Research Manager
Smarter Planet Service Systems
IBM Research - Almaden

6:00 - 8:00

Reception
Thursday, April 29, 2010
8:00 - 8:30

Continental Breakfast
Auditorium servery
8:30 - 8:45

Welcome
Josephine Cheng
IBM Fellow and Vice President
Director, IBM Research - Almaden
8:45 - 9:45


Improving Health and Health Care: A View From the Trenches

Kevin Grumbach
Professor and Chair, Department of Family and Community Medicine
University of California, San Francisco
Chief, Family and Community Medicine
San Francisco General Hospital
9:45 - 10:45


Why Don't Information Industries Make a Greater Impact on Care Delivery?

Terry Young
Professor of Healthcare Systems
School of Information Systems, Computing and Mathematics
Brunel University
10:45 - 11:00

Networking and refreshments
Auditorium servery
11:00 - 12:00

A Framework for Simulation and Modeling in Healthcare and Public Health

James H. Kaufman
Research Manager, Healthcare Information Infrastructure
IBM Research - Almaden
12:00 - 1:00


On the Front Lines of the Food Revolution

Tenley E. Albright
Director
MIT Collaborative Initiatives
Fedele Bauccio
Chief Executive Officer
Bon Appetit Management Company
Irving Wladawsky-Berger (Discussant)
Visiting Lecturer, MIT Sloan School and Engineering Systems Division
Adjunct Professor, Imperial College Business School
1:00 - 2:15

Lunch
J2-609
2:15 - 3:15


Modeling the Healthcare Enterprise

William B. Rouse
Executive Director and Professor
Tennenbaum Institute
Georgia Institute of Technology
3:15 - 4:15


Modeling Health Reform: Simulation Strategies and Challenges

Federico Girosi
Senior Policy Researcher
RAND Corporation
4:15 - 4:45

Networking and refreshments
Auditorium servery
4:45 - 5:45


Modeling and the Sciences of Life

W. Brian Arthur
External Professor
Santa Fe Institute
5:45 - 6:00


Wrap up

Paul P. Maglio and Pat Selinger
IBM Research - Almaden