<! -- ========================== GROUP NAME ========================== ->
links
<! -- ========================== GROUP PEOPLE ========================== ->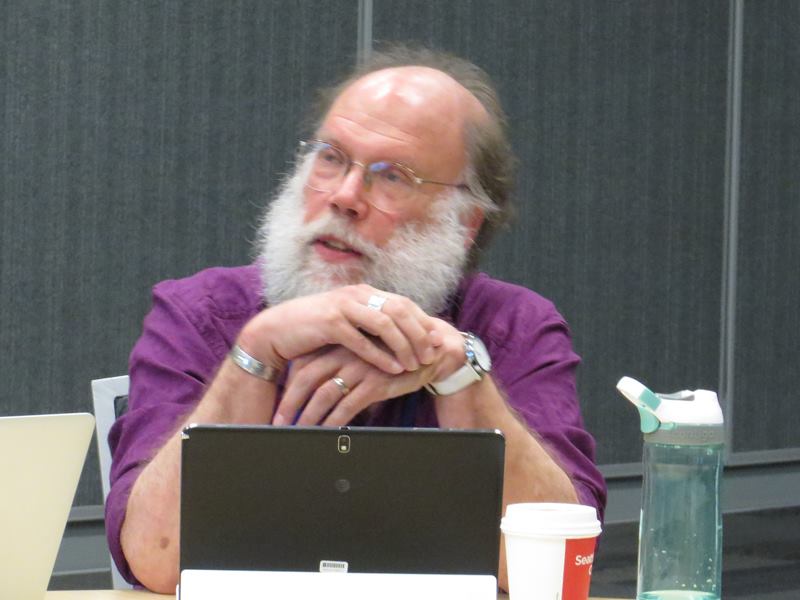 <! -- ========================== GROUP PAGES/TABS ========================== ->
Social Pulse for the Enterprise - overview
<! -- ========================== PAGE CONTENT ========================== ->
In the Social Pulse project, we explore novel social media analytics tools and techniques to help professionals gain insights into external and internal social media related to enterprise business analytics needs.

For example, our initial Social Pulse system helps HR professionals understand employee voice based on internal enterprise social media. It combines topic extraction and sentiment analysis of unstructured text with structured demographic information from human resources information systems to provide insights into different break-downs of the workforce population using different visualizations. Social Pulse technology has been piloted with 100+ users and productized to help create insights into unstructured survey data (called Survey Analytics).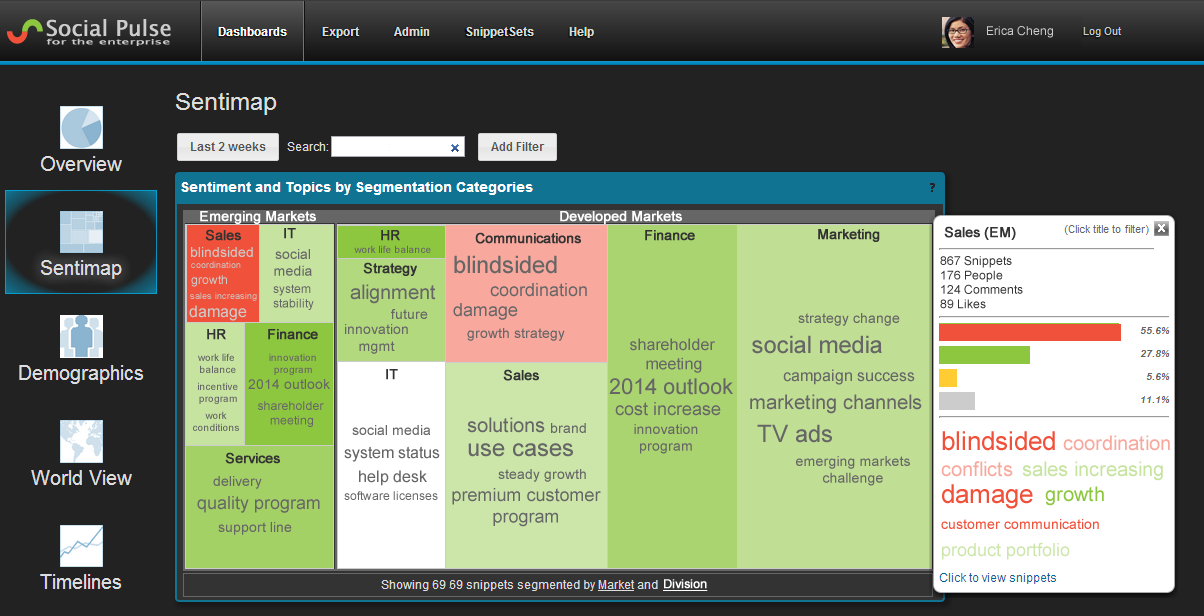 More recently, we've been leveraging unsupervised machine-learning in a novel system called Avalanche to detect events related to an enterprise on internal and external social media. Avalanche leverages IBM Big Insights and our own clustering techniques to create collections of related content representing an event.
In new work, we have re-used the Social Pulse data in text analytics that track more specific themes and phenomena, such as eight core emotions, and workplace concepts such as social relations, financial transactions, respect, use of power (e.g., cooperation as contrasted with conflict), and some recently identified factors that indicate collaboration-health (e.g., use of first person *plural* pronouns). These results provide insights into workplace concerns such as employee engagement.