contact information
Research Staff MemberThomas J. Watson Research Center, Yorktown Heights, NY USA
links
profile
Jeremy Rice passed away unexpectedly on February 23, 2018. A senior manager and Principal Research Staff Member in IBM's Healthcare & Life Sciences organization, Jeremy joined IBM Research 17 years ago where he initiated the cardiac modeling program and championed neuroscience research efforts. Under Jeremy's guidance and leadership, his team published research on cardiac modeling in Personalized Medicine (2008), Frontiers in Physiology (2011), Journal of the American College of Cardiology (2011) and secured a feature on the cover of Science Translational Medicine (2011) which then led to a partnership between IBM Research and Lawrence Livermore National Laboratory for their Cardioid Cardiac Modeling Project. As a pioneer in the area of multi-scale modeling, Jeremy's contributions expanded the knowledge and frontiers of Systems Biology research at IBM. He made fundamental contributions to pathway reconstruction, p53 response to DNA damage, verification of systems biology research, and touched a large bioinformatics community through DREAM and sbvIMPROVER efforts.
His dedication and passion for deep technical teamwork showed in every project he pursued. In the last two years, he also led the Blue Sky project, using real-time data to monitor the progression of Parkinson's disease in patients. The first results of this work have been published in the IBM Journal of Research and Development. Motivated by his family's own journey, Jeremy was an advocate for both patients and scientists alike. Millions worldwide who are afflicted with neuro-degenerative and heart disease expect IBM and other leaders to continue the important work in computational biology. We intend to do just that. Jeremy's legacy will live on in the broad array of programs that resulted from his leadership, and through the research produced by the team he helped to develop and mentor within IBM.
Jeremy's dedication to science extended outside the lab as well. He was an Adjunct Assistant Professor at Johns Hopkins school of Biomedical Engineering, contributed to The William J. Sacco Critical Thinking Foundation which mentors young people in STEM research, and was an active member of the IBM Research Culture Club. A true renaissance man, Jeremy could always be counted on for a dance lesson, impromptu accordion concert or his seemingly endless supply of lawn games for the yearly team picnic. His commitment to good science and good stories helped to create the Healthcare & Life Sciences organization as we know it today.
Remembered as a generous, kind and supportive mentor and friend, Jeremy's loss will be felt throughout IBM and the external research community.
Donations in his memory can be made to The William J. Sacco Critical Thinking Foundation or the Brain & Behavior Research Foundation.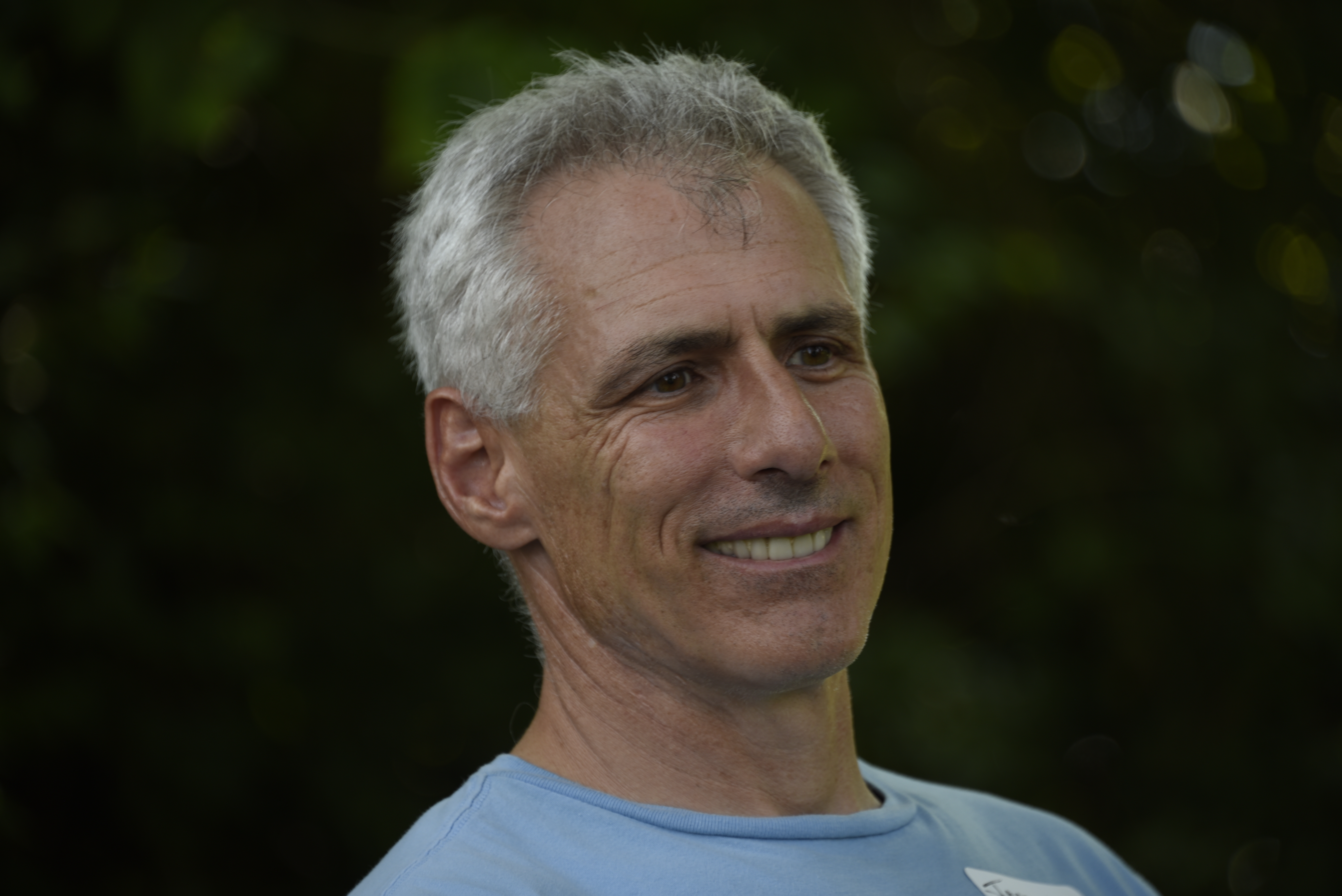 Education:
Post Doctoral Fellowship, Center for Computational Medicine & Biology, The Johns Hopkins University School of Medicine, 1998
Ph. D., Department of Biomedical Engineering, The Johns Hopkins University, 1997
M.E.S., Department of Biomedical Engineering, The Johns Hopkins University, 1989
B.E.S., Department of Biomedical Engineering, The Johns Hopkins University, 1987
Research Interests:
Modeling, Simulations, Cardiac Physiology, Muscle Physiology, Biological Applications for High-Performance Computing, Systems Biology, Verification, Cellular Signaling and Pathway Models, Cancer, Apoptosis, Cellular Calcium Dynamics, Crowd Sourcing, Neurophysiology, Auditory System
Work Experience:
Instrument Designer, Department of Otolaryngology - Head and Neck Surgery, The Johns Hopkins University School of Medicine, Baltimore, MD, 1989-1990
Biomedical Engineer, Neural Encoding Laboratory, Department of Biomedical Engineering, The Johns Hopkins University School of Medicine, Baltimore, MD, 1990-1991
Computational Modeler, Research Scientist, Physiome Sciences, Inc., Princeton, NJ, 1998-2000
Functional Genomics and Systems Biology Group, IBM T.J. Watson Research Center, 2000-present
Other Professional Activities:
Adjunct Faculty, Department of Biomedical Engineering, The Johns Hopkins University, 2001-present
Adjunct Faculty, Department of Cell and Molecular Biology, Loyola University 2011-present
Adjunct Faculty, Department of Physiology and Biophysics, University of Illinois at Chicago 2008-2009
Editorial Board, Proceedings of the Royal Society A: Mathematical, Physical & Engineering Science, 2006-2011
Associate Editor, Frontiers in Computational Physiology and Medicine, 2010-present
Member, Faculty of 1000, 2008-present
Member of the Biophysical Society (since 1999)
Investigator in Integrated Human Function, a grant funded by the National Space Biomedical Research Institute, NASA, 2001
Grant review panel member for Advanced Modeling and Simulation of Biological Systems, Offices of Advanced Scientific Computing Research (ASCR) and Biological and Environmental Research (OBER) of the Office of Science (SC), USDOE, 2001
Member of the Biophysical Society (since 1999)
Investigator in Integrated Human Function, a grant funded by the National Space Biomedical Research Institute, NASA, 2001
Grant review panel member for Advanced Modeling and Simulation of Biological Systems, Offices of Advanced Scientific Computing Research (ASCR) and Biological and Environmental Research (OBER) of the Office of Science (SC), USDOE, 2001
---